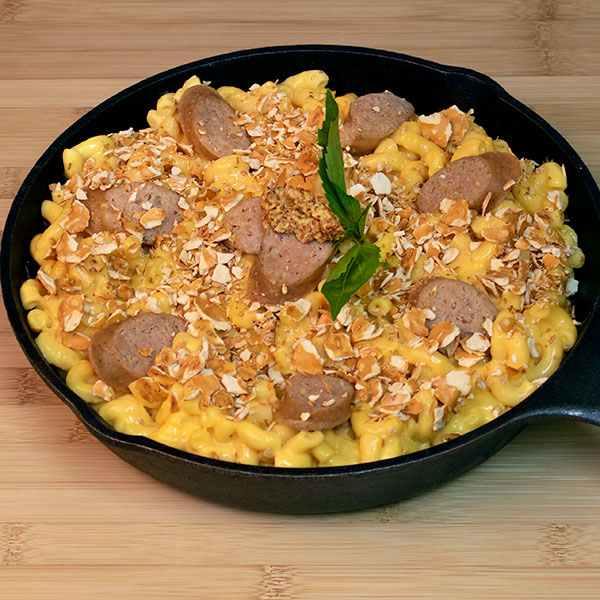 Biergarten Mac and Cheese
Yield: 12 each 10 oz entree servings
Ingredients:
5 lb Reser's Steamtable Macaroni & Cheese (71117.14406)
2-12 oz cans Pilsner beer
3 lbs. Kielbasa sausage, thinly sliced
½ cup Stoneground mustard
2 cups Pretzel chips, coarsely chopped in food processor
Directions:
Heat Reser's Steamtable Macaroni & Cheese in steamer for 20 minutes, or until heated through.
Add to steamtable pan and add stoneground mustard, stir to combine.
Cover the Kielbasa slices with Pilsner and turn to medium high.
Once the Kielbasa is heated through, strain and discard the beer.
Keep the Kielbasa warm.
Portion 6 oz of the mac and cheese into serving container and top with pretzel crumbs and Kielbasa slices.